To achieve long-term success in content marketing, being consistent is crucial.
If you want to drive more search traffic to your page, alongside building a profitable and successful online business, it's important that you reassess your content marketing plan. To help, here are five strategies that will boost your search traffic.
Create More Targeted Landing Pages
One of the best ways to increase search traffic to your page is by building more targeted landing pages. To do this effectively, you will need to have a clear, concise page title and headline, and ensure that they are professionally designed. Using limited imagery and making sure your content is engaging and relevant to your brand will help turn prospects or leads into customers. There are digital marketing agencies like Zero Gravity Marketing who can help you create engaging content. This digital marketing agency also specializes in fields like email marketing, marketing automation, and the best SEO strategies to use.
Segment Audience to Boost Engagement
In order to boost search traffic, you will need to segment your audience based on product need. Even if you experience a high influx of visitors to your page, segmentation is key because some of your blog visitors won't be buyers, whereas others will be. It's impossible for your content to suit all demographics, so knowing how to segment your audience is important. For instance, if you want to attract new customers, you should create content that is designed to build awareness.
Understand Your Audience
Before you can start creating engaging and powerful content for your page, you need to have a thorough understanding of who your readers are. One of the best techniques to implement is keyword research, which is designed to help you figure out what your ideal audience is searching for. To gain further insights, type keywords into Google Trends to help you establish the kind of demand for your topic.
Think Tactically
In some instances, you may need to personally verify data or results via your own experimentation. Rather than accepting everything you see on other pages as fact, it's important to get into the mindset of thinking critically and tactically. When experimenting with results, you can come up with new concepts and ideas that others can benefit from. This content upgrade strategy was developed by Brian Dean, with many marketers now using his method to build their email lists.
Perform A/B Tests
If you aren't consistent at split testing, it's time to get into the habit of performing A/B tests. Whether you are a small business owner or work as a B2B marketer, A/B split tests are vital for understanding what calls-to-action and headlines work best for your users. Once you have identified which strategies work best, your overall content marketing method becomes much clearer.
Content marketing is vital for both online and offline success, so in order to boost search traffic to your page, implementing the strategies listed above into your marketing operation can help take your company to the next level.
---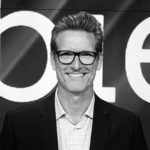 Founder & Managing Partner Trajectory Ventures. Lifetime entrepreneur, CEO, Board Member, mentor, advisor and investor.
Obsessed with the infinite realm of possibility in disruptive innovation driving global digital transformation in technology, cloud-based infrastructure, artificial intelligence, data, DevOps, fintech, robotics, aerospace, blockchain and digital media and advertising.
All author posts