Author: Dillon Baker / Source: The Content Strategist
Ccontent is the atomic particle of digital marketing. Or the atomic unit. Or the currency? Whatever you want to call it, there's been a lot of chatter about how content—not data—is becoming the key barrier to marketing success in the age of fragmented channels, personalization, and digitally enabled customers.
That theory became a reality at Marketo's Marketing Nation Summit, the annual conference/party that celebrates all things marketing. Contently attended the conference this year for the first time as a Gold Sponsor, and besides talking with some companies trying to overcome content chaos, we learned a lot about where marketing is right now and where it's headed.
Content at the center
A majority of the tools at the conference promised promised automation, artificial intelligence, lead scoring, or some mixture of the three. While there weren't many content tools on display, it was clear that every company is beginning to see content as a major bottleneck.
Marketo, for example, debuted Sales Engage, a new tool built from the acquisition of ToutApp. It helps sales, sales development, and marketing coordinate their efforts deeper down the funnel. One of the major selling points is the ability to create "playbooks"—content campaigns that can be automatically customized and sent to prospects based on different attributes such as industry, sales-readiness, and so on. Teams can then measure the playbooks based on their effectiveness.
What Marketo didn't mention is the content feeding these…
---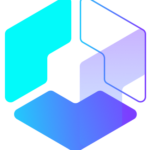 The digital audience insights you need to build, manage and market to your digital audiences.
All author posts