Company Continues to Add New Verticals to Provide End-to-End Solutions for High-Growth Home Improvement Industries

Logiq, Inc. (OTCQX: LGIQ), a provider of digital consumer acquisition solutions, today announced that it has strengthened its position in the high-growth home improvement vertical arena for the electric vehicle (EV) charger installation industry.
Haig Newton, President of DataLogiq, Inc., commented, "Our team recognized the growing demand as many of our construction and electrical clients were interested in gaining access to the growing EV home, multi-family and commercial charger installation marketplace. As such, we launched our on-demand digital marketing platform system to allow our clients to meet this dynamic market opportunity."
Sales of electric cars doubled in 2021 to a new record of 6.6 million. That growth contributed to the total 16.5 million electric vehicles on the road in 2021, more than triple the number in 2018.
According to the Natural Resources Defense Council, electric vehicles have surged in popularity in recent years in part because of their association with emerging consumer sentiments like environmental concerns and cash savings. Electric vehicles produce fewer greenhouse gases and operate at less than half the cost of gasoline-powered vehicles.
Demand for charging stations continues to grow apace with EV sales, though not evenly distributed across the U.S. California leads the country in total stations available, while many southern states have far fewer stations per capita.
Logiq Inc. is a U.S.-based provider of e-commerce and digital customer acquisition solutions by simplifying digital advertising. It provides data-driven, end-to-end marketing through its results solution or providing software to access data by activating campaigns across multiple channels.
The Company's Digital Marketing business includes a holistic, self-serve ad tech platform. Its proprietary data-driven, AI-powered solutions allows brands and agencies to advertise across thousands of the world's leading digital and connected TV publishers.
---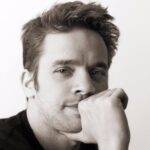 Lead audience developer, manager. Passionate about all things digital media, marketing, social marketing, content marketing, and innovation. My passion is adventure.
All author posts