The rising concern amid a lack of online and offline user security and privacy has spurred Google, Safari, Firefox, and other browsers to phase out third-party cookie use. This shift has drastically changed the way brands and advertisers can track users and handle personal information. Since third-party data has played a critically important role in how marketers shape their strategies and communications with consumers for over 20 years, brands are now seeking solutions, additional sources, and better channels for advertising to consumers. And just like that, first-party data has become more and more central to targeted marketing campaigns.
This shift towards more ethical data handling is also taking place at the browser developer level. The battle waging between Apple and Facebook is just the beginning of the war over user privacy. And many companies are adapting to meet these changes head on. Brands can now use Amazon's new DSP to leverage its powerful first-party data about shopper preferences and behavior to get their products in front of the audience most likely to buy. In late 2020, CVS announced cMx, the CVS Media Exchange, a closed-loop measurement system that allows brands to attribute sales to ads placed with them with valuable metrics including brand sales lift, new buyer growth, and brand health. Now harnessing the full power of their first-party data, companies like Facebook and Procter & Gamble have shifted focus to advanced targeting with the use of smart audiences.
The focus on transparency, accountability, and data origins has forced companies to be more self-reliant and shift their focus inward on first-party data from their own customers. These internal ecosystems can then be optimized to deliver an enhanced user experience with the growing alternative of Digital Out-of-Home-Advertising (DOOH). Combining first-party data with DOOH gives marketers a powerful way to engage their desired audiences when and where it matters most. Incorporating customized content and personalized targeting allows for flexibility, speed, adaptability, and real-time analytics. Despite the challenges faced by other industries, the changes in browser and app requirements won't drastically affect DOOH use.
Long gone are the days when bus shelter ads ran indiscriminately and nobody knew what was really happening. A brand owner might reasonably want to know how many people were present at a stop on a Tuesday at 3 pm, for example. How many impressions were achieved? How many conversions as a result of that ad campaign? The most digital screen owners could provide then was a rough projection that, let's say, 100 people were present at that location on that day. That was the end of it. 
The AdTech game has changed. Those days are no more. Vague, old-school measures of success are now anchored in real-time data analytics. 
Enter ALFI.
Using powerful machine learning models and recommendation engines, ALFI's data capture creates a roadmap for constant improvement of targeted advertising, delivering relevant content to the right person at the right moment in time.
With ALFI, advertisers can not only use detailed targeting options for their digital out-of-home campaigns but also pay for impressions and receive detailed analytics to optimize their campaigns. 
Brand owners receive thorough data capture reports and metrics to support the actual impression and real-time responses:
At 2:45 pm on Monday, there were 100 people standing at the bus stop shelter when Brand X's ad was displayed. Of the 100 people, 45 were males and 65 females. Of the males, 40 of them turned to look at the ad with a smile on their faces. Of the females, 30 turned and looked at the ad with a smile. The total spread consisted of males averaging 27 years old and females averaging 32 years old. At 2:45 and 45 seconds, Brand Y's ad was shown with 100 people standing at the shelter. Of the 100 people, there were 54 males viewing the ad…
Real-Time DOOH Reporting Leads to Better Ad Spend
ALFI's advanced, actionable data can be used to inform better decision making, yield more effective targeting, and transform the scope and reach of out-of-home (OOH) advertising. 
With DOOH campaigns, ads can be dynamic, providing impressions and data in real-time, allowing companies to adapt and shift strategy mid-campaign. Ad A not performing well? Take it down early. Ad B showing huge success? Invest more and double your conversions. 
The days of speculating about advertising campaigns are over; ALFI is changing the way marketing is done with real data from real people that yield real results. 
The platform pairs powerful computer vision with AI and machine learning models to display clients' ads only to their target customers when they're most susceptible to making buying decisions. With ALFI, it's possible – and even easy – to target users, master AdTech, and generate revenue ethically, all while respecting passengers' and users' right to privacy. 
ALFI, the Future of DOOH
Who needs cookies anyway? ALFI's smart technology can detect behavior without using cookies or storing personal data, facial images, or information. It sets new standards by providing precise targeting information to advertisers by collecting information in non-intrusive ways that are compliant with GDPR, CCPA, and HIPAA. 
---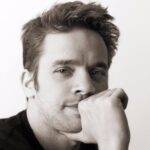 Lead audience developer, manager. Passionate about all things digital media, marketing, social marketing, content marketing, and innovation. My passion is adventure.
All author posts