Peter Bordes, from AI advertising platform company Alfi, talks about how Amazon and other brands can leverage DOOH, offering shoppers the best retail experience, and why it's the right time for Amazon and other retail companies to jump into the DOOH world.
Why do you think Amazon took a bold leap with the "Just Walk Out" ordering platform? How influential is it to see a retail giant like Amazon explore this new technology? 
By enhancing its "Just Walk Out" technology Amazon is poised to organically collect and truly understand consumer shopping habits and behaviors. Imagine an Amazon shopper saves an item to their mobile wish list and a digital smokescreen on a physical refrigerator door containing the desired item alerts the customer as they walk by. With instant notifications and a real-time understanding of what a consumer wants, Amazon can offer customers a frictionless shopping experience and serve digital out of home (DOOH) ads to shoppers in physical stores with precision. 
Given the considerable degree of influence Amazon holds over the retail industry, we can anticipate the integration of similar technologies by other eCommercebrands. Looking even further ahead, we can expect the integration of digital communications to engage consumers even before they enter a store, such as interactive video walls, 3D wayfinding, and other mobile solutions that provide customized brand messaging to consumers as they go about their shopping experience.
Can you talk more about Alfi and how the company is advancing DOOH and AI tech? 
Alfi is an AI enterprise SaaS platform. Its cutting-edge computer vision with machine learning technology identifies humans and their behavior at high levels of accuracy and provides real-time metrics to allow content publishers and brands to deliver interactive, intelligent information in a privacy-compliant manner. Alfi aids in the measurement of DOOH advertising via data-rich reporting functionality that informs the advertiser that someone viewed their ad, how many people viewed the ad, as well as each viewer's reaction to the ad. 
Today, you can find Alfi's technology in digital displays in retail, airports, and rideshare settings around the world, such as AI-enabled kiosks in Baltimore-Washington International Thurgood Marshall Airport and in rideshare services in 16 major U.S. cities. Alfi has incorporated its computer vision and machine learning SaaS platform to enhance 22Miles' content management platform and is currently running pilot projects with Hammersmith Mall and Belfast International Airport.
Alfi's technology can also be licensed to media companies looking for state-of-the-art offerings to integrate into their digital screens. Its software turns a digital display into an intelligent screen that can identify audiences and serve the right messages to make their experience more valuable and effective. In doing so, Alfi gives large and small businesses access to data-driven insights by expanding advertising capabilities and analytical sophistication and delivering it all seamlessly over multiple devices. 
Do you think the "Just Walk Out" app will be appealing to customers or will they be nervous to use it? 
Like any new technology, "Just Walk Out" will have its early adopters, late majority, and everyone in between. For some, walking out of the store without paying at a register may even seem a bit "wrong". But ultimately, any innovation that significantly streamlines the retail experience will enjoy wide adoption, especially when it's pioneered by a leader in popular retail technology like Amazon. We have seen similar approaches to this method with Sam's Club offering a "scan as you go" feature that not only shortens the wait time to pay for consumers but also offers safety during the pandemic.  
In what ways is Alfi expanding its service to other parts of the shopping experience? 
The transformation of the retail experience using data and computer vision is upon us and is creating user experiences in-store just as online. Innovations like Amazon Style allow customers to walk into stores and have their buying preferences served to a salesperson or a tablet, which can then make very targeted recommendations as the customer browses. Software platforms like Alfi can enable this kind of catered in-store experience by anonymously identifying a person's physical characteristics, such as age, gender, clothing choices, etc., and serving them personalized content. 
What Alfi brings to the table is the ability for brands to serve relevant ads to consumers in person, driving sales and relevance without capturing their personal information. Alfi believes this type of anonymized, yet hyper-targeted advertising is the future of the industry. Who cares about cookies when privacy-friendly digital blueprints can guide advertising campaigns without sharing personal data?
With efficient audience matching, brands can reach real people at the right time with real-time relevance. Powered by audience matching, real-time relevance allows brands to capitalize on that narrow purchase window before a potential sale is lost.
Currently, Alfi has AI-enabled kiosks in Baltimore-Washington International Thurgood Marshall Airport as well as AI-enabled tablets in rideshare services in 16 major U.S. cities and growing. Additionally, Alfi is currently running pilot projects with Hammersmith Mall and Belfast International Airport.
What do you think the future holds for DOOH as it relates to shopping? Do you see more stores incorporating the "Just Walk Out" model or something similar? 
The "Just Walk Out" model has picked up significant momentum beyond grocery stores like Whole Foods. Amazon has already partnered with major venues including TD Garden, Seattle Kraken/Climate Pledge Arena, and Resort World Casino. We can most certainly anticipate the integration of additional digital communications that provide customized brand messaging to consumers before they enter physical stores. 
The advertising industry's adoption of digital technologies has also ushered in strategies experts believe will become table stakes for connecting with consumers and increasing revenue. In fact, research recently conducted by Alfi reveals that 88% of senior advertising executives believe accelerated digitization will continue to fuel growth in the DOOH market.
With the acceleration of direct-to-consumer brands and online ordering during the pandemic, retail outlets have picked up on some of the tools that made companies like Amazon, Google, and Facebook successful — capturing consumer information. Online, which consists mainly of cookies that follow you around the internet, can carry over to brick-and-mortar stores.
---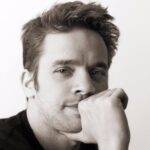 Lead audience developer, manager. Passionate about all things digital media, marketing, social marketing, content marketing, and innovation. My passion is adventure.
All author posts